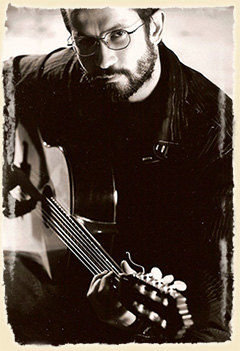 Welcome to the official web site of the guitarist Emil Petrov
This is the place where you can follow the latest news, including updates on events and concerts. Check the News section regularly for more info.
Don't forget to check the Music and Photos sections too! We have many surprises for you and much more to come soon.
Quick facts
Emil Petrov has dedicated all his life to music.
He played in Guitar Quintet EPIKA, Guitar Trio EMI, Mandolin Quartet SEASONS while living in Bulgaria.
300 performances, many TV and Radio recordings and shows have been performed by Emil Petrov.
Currently Emil Petrov is an active guitar performer, teacher and composer.
New solo album to come up soon!